Three turtle catchers nabbed by Navy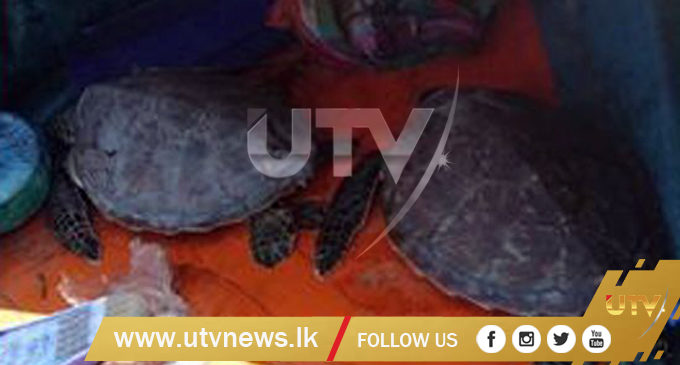 (UTV|COLOMBO) – Three persons who engaged in turtle catching in the seas North of Pallaithivu Island, were nabbed by a Naval Team on Tuesday (16).
Accordingly, a troop of Naval Personnel attached to the Northern Naval Command whilst on patrol, had observed a suspicious fishing craft. Promptly reacted Naval Team searched the craft and found two live turtles caught by the fishermen. The suspects are 23 and 18-years-old residents of Gurunagar area in Jaffna.
A dinghy, an OBM, few diving equipment and other fishing gears were also held by Navy and subsequently those items along with the suspects were handed over to Assistant Director of Fisheries in Jaffna for onward investigation.
Further, Sri Lanka Navy set free a turtle which had been caught by Indian poachers, during a patrol carried out in the Northern seas on 24 February.
Sri Lanka Navy launches turtle conservation projects to protect this endangered rare species of the marine environment. Large number of baby turtles bred at the hatcheries maintained by the Navy in selected beach areas, have been released to the sea.
Keeping up to date with breaking news while you are on the move is now simple with UTV Alerts

Type REG UTV and send to 77000

on your Dialog, Airtel, or Hutch mobile connection
❌