Venezuela Blames 'Attack' as Another Crippling Blackout Hits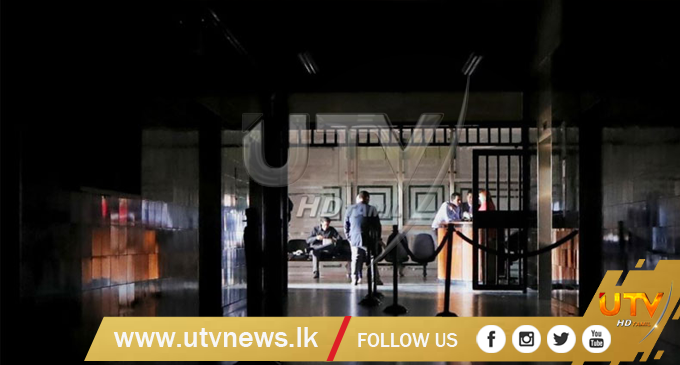 (UTV|COLOMBO) – Venezuela blamed an "attack" on its electric system for a blackout on Monday, the second to hit the OPEC nation this month, that shuttered businesses, plunged the main airport into darkness and left commuters stranded in the capital.
Power went out in much of Caracas and nearly a dozen states in the early afternoon, stirring memories of a week-long outage earlier in the month that was the most severe in the country's history.
Service was restored in many areas within hours on Monday and Information Minister Jorge Rodriguez said in a televised broadcast that power was being "progressively reestablished."
"We have suffered a new attack on our national electricity system's load and transmission center today," Rodriguez said, adding that the event had "similar characteristics" to the March 7 "attack."
The blackouts come as the country is experiencing a deep political crisis after National Assembly President Juan Guaido invoked the constitution to assume the interim presidency in January, arguing that Maduro's May 2018 re-election was illegitimate.
Guaido has been recognized as Venezuela's rightful leader by most Western countries, including the United States. Maduro, a socialist who took office in 2013 and who has the support of Russia and China, says Guaido is a U.S. puppet attempting to lead a coup against him.
Rodriguez did not explicitly blame Monday's outage on any particular individual or group. But he said, "the intention of Venezuela's far-right is to attack, generate anxiety and anguish, in order to seize power and steal all our resources."
The blackout came less than two weeks after reliable power service was restored following a prolonged blackout that began on March 7. Maduro blamed that crippling outage on a "cyberattack" by the United States, but local experts said it had more to do with years of underinvestment and lack of maintenance.
While blackouts have long been common in Venezuela, their increasing frequency and severity is adding to the desperation of Venezuelans, already living through hyperinflation and six straight years of economic contraction.
Keeping up to date with breaking news while you are on the move is now simple with UTV Alerts

Type REG UTV and send to 77000

on your Dialog, Airtel, or Hutch mobile connection
❌