Music to the ears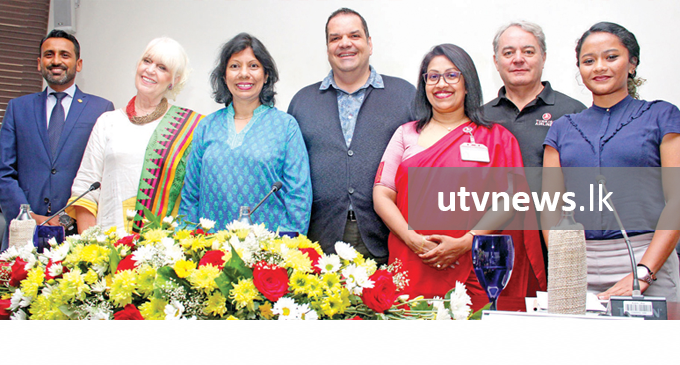 (UTV|COLOMBO) – Classical music and gastronomic delights are in store for those who wish to experience a night of elegance at the Galle Face Hotel on July 5. Opera singing and tunes will delight music and culinary art lovers as Barbara Segal, Meneka de Fonseka Sahabandu, Carlos Conde Gonzales, Maestro Peter Crockford and Benito Rodriguez accompanied by Segal's gifted students will mesmerize the guests with their melodious voices amid a four course dinner.
This is not only an event which focuses on providing the guests with a memorable dining experience but is also aimed at appreciation home-grown talent.
Renowned opera singer Barbara Segal who has been living in Sri Lanka for the past 15 years noted that 'A Culinary and Cultural Evening' noted that there are an abundance of gifted young voices but only a little had been done to nurture them.
"I aim to provide facilities and open doors for such youth by hosting events of this manner," she said.
She has been training promising students and expanding her programme by inviting international opera singers to come and teach them. Globally renowned opera singers Professor Carlos Conde Gonzales and Maestro Peter Crockford have worked with Segal's students and have conducted Masterclasses and lectures at the University of Visual and Performing Arts. They believe in the potentials of the youth and wish to bring their skills before the public.
A bel canto artist, stage director and educator, Professor Gonzales has a career as a bss-baritone. He has made his mark as an interpreter of great intelligence, versatility and warmth and had performed on many renowned international stages across the world. A Chamber Music Prize and Concerto Prize recipient Crockford too has many years of experience in the field, performing and training young voices. Rodriguez had made his debut to the scene in the role of Rodolf in "La Boheme" in Mexico City and since then has performed this roles many times in countries like the USA and Canada. He has won the Placido Domingo Scholarship and was selected for the prestigious Opera Studio SIVAM (International Society of Mexican Art Values). He debuted in New York under the project "Revealing Mexico" and since then he has not looked back as he shot to fame and had been performing worldwide.
"I discovered amazing talent here and we are promoting it trough this event. This is a matter of locating raw talent, polishing it up and passing the torch to the next person in line so that they can become ambassadors of that particular art form," Professor Gonzales added.
A silent auction of an overnight stay for two at the 1864, a weekend at the EKHO Lake House and a private dinner party for six prepared and catered in your own home by GFH Executive Chef Jay Kay Govind will be held at the table located in the lobby throughout the event. The proceeds will be donated to the Kochchikade Church. (Courtesy – DN)
Keeping up to date with breaking news while you are on the move is now simple with UTV Alerts

Type REG UTV and send to 77000

on your Dialog, Airtel, or Hutch mobile connection
❌