"Won't exact vengeance from anyone" -Anura Kumara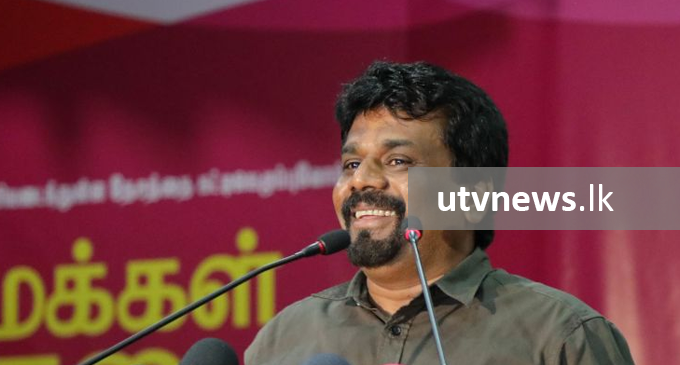 (UTV|COLOMBO) – The JVP-led National People's Power (NPP) movement election campaign commenced yesterday in Thambuttegama.
Speaking during the event Presidential candidate of the National People's Power MP Anura Kumara Dissanayake said his movement does not intend to exact vengeance from anyone.
The Parliamentarian stressed the movement will first stop theft and once again takeover property which has been stolen.
MP Dissanayake went on to highlight the plight faced by Police personnel who receive insufficient salaries, claiming that it forced them to obtaining money through unscrupulous means such as collecting fines personally.
Keeping up to date with breaking news while you are on the move is now simple with UTV Alerts

Type REG UTV and send to 77000

on your Dialog, Airtel, or Hutch mobile connection
❌
Keeping up to date with breaking news while you are on the move is now simple with UTV Alerts

Type REG UTV and send to 77000

on your Dialog, Airtel, or Hutch mobile connection
❌