Sajith declares Presidential goal [VIDEO]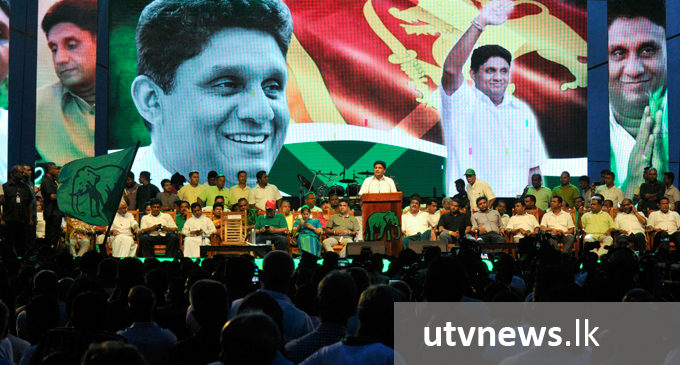 (UTV|COLOMBO) – Presidential-aspirant, Deputy Leader of the United National Party (UNP), Minister Sajith Premadasa declared yesterday (23) that he would "Definitely" be in the Presidential race this year as that election would a turning point in the future journey of the country.
Minister Premadasa stated this addressing a public rally organised in support of him at the Sanath Jayasuriya Ground in Matara last evening.
He stressed that he would refuse a luxury life and instead, face any difficulty on behalf of the innocent people of this country.
"I will visit all the 42,000 villages and take my last breath among the masses like my late father," he told a cheering crowd that braved the rain to listen to him.
He added that in his journey towards creating a new Sri Lanka, the younger generation will be empowered and more opportunities will be given to them in the Public Administration Sector too.
Japan used the motto 'Japan First' after the country was destroyed by atomic bombs. Similarly, a programme titled 'Sri Lanka First' will be launched and thereby, a strong motherland with a strong identity will be built, Minister Premadasa further said.
Keeping up to date with breaking news while you are on the move is now simple with UTV Alerts

Type REG UTV and send to 77000

on your Dialog, Airtel, or Hutch mobile connection
❌