Two Lankans conquer Africa's highest peak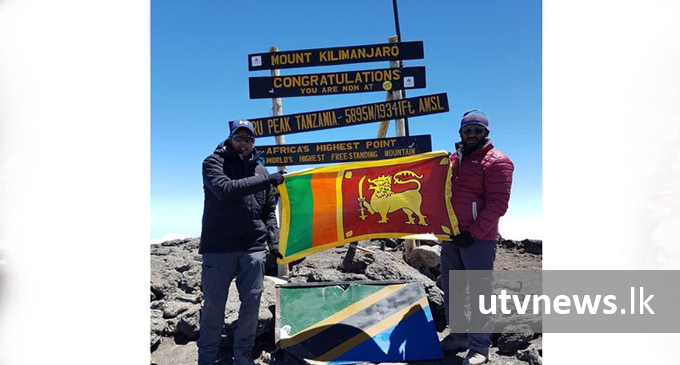 (UTV|COLOMBO) – Two Sri Lankan youths, who had recently trekked the summit of Mount Kilimanjaro, the highest peak in Africa, returned to the island nation early this morning (23).
Mount Kilimanjaro, located in Tanzania, is the highest free-standing volcanic mass in the world. Mount Kilimanjaro National Park spreads over an area of 756km and it is listed under the UNESCO World Heritage Sites.
Ranga Madupathma Gangabadarachchi (33) and Sudam Gamage (36), the Sri Lankan duo who conquered Mount Kilimanjaro, are past students of Ananda College in Colombo.
Gangabadarachchi resides in Melbourne, Austalia at present while Gamage is in Manchester, United Kingdom.
Speaking on their experience, the duo said they had set off on their escapade on the 16th of August.
Keeping up to date with breaking news while you are on the move is now simple with UTV Alerts

Type REG UTV and send to 77000

on your Dialog, Airtel, or Hutch mobile connection
❌