"Terrorism feeds Terrorism" – President's Counsel Ali Sabry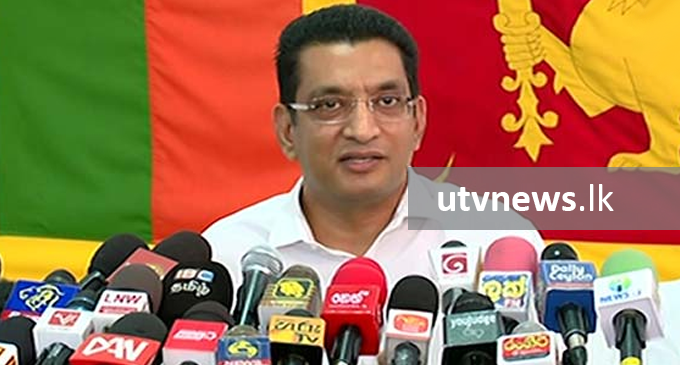 (UTV|COLOMBO) – President's Counsel (PC) Ali Sabry states that the number of members in terrorist leader Zahran Hashim's group grew significantly following the ethnic clashes that occurred after the war victory in 2009 and that this goes to show terrorism feeds terrorism .
He pointed out that Zahran's terrorist group had only 20-25 members in the past, but after last year's unfortunate clashes in Digana a large number of youths would have had joined them and this has been confirmed through statements.
"What does this prove? Extremism feeds extremism. Terrorism feeds terrorism," he said.
He made these comments during a press conference held today (16) by representatives of the Muslim Civil Society of Sri Lanka (MCSSL). Minister Kabir Hashim, former Minister Ferial Ashraff, former Minister and attorney-at-law Imthiaz Bakeer Markar also attended the event.
PC Ali Sabry adding further stated that the people of this country should not be deceived by this hidden agenda every day. "We have to identify this hidden agenda."
"We have to strengthen the bonds between the people of the country," he added.
He emphasized as Muslims they have a big responsibility to fulfill and that some things need to be done within the Muslim community itself such as regulating Madrasas and reflecting on their culture.
He also said that there are some decisions which need to be taken with the entire Sri Lankan society coming together for a common cause.
The prominent civil lawyer also voiced his objection to the segregation of schools based on religions
Mr Sabry said he believes that by dividing schools as Sinhala, Tamil, Muslim, Hindu and Catholic we are dividing the country's children from the tender age of five.
"And once they start to live separately after the age of 18, we ask them to join together for national unity," he said.
He stated that the national anthem says we are all the children of one mother and that if so the children of one mother should not go to separate schools.
"This is a very important juncture in the history of this country," he said, adding that everyone has an important role to play to bring longstanding peace and prosperity to the country.
Keeping up to date with breaking news while you are on the move is now simple with UTV Alerts

Type REG UTV and send to 77000

on your Dialog, Airtel, or Hutch mobile connection
❌