Madush's cousin remanded [UPDATE]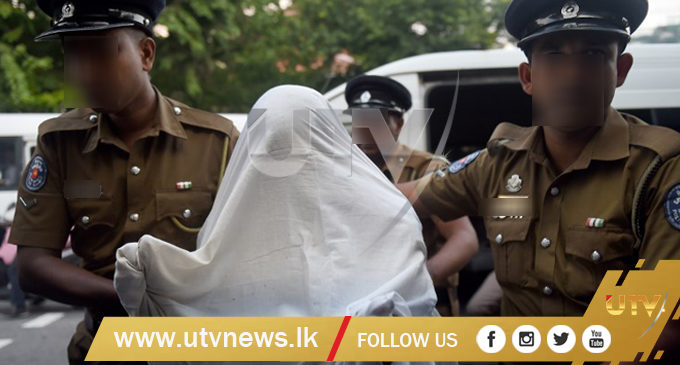 (UTV|COLOMBO) – UPDATE: The cousin brother of the underworld drug kingpin, 'Makandure Madush', who was arrested by the Colombo Crimes Division (CCD), remanded until 22 April by the Negombo Magistrate's Court.
__________________________________________________
(UTV|COLOMBO) – The cousin brother of the underworld drug kingpin, 'Makandure Madush', who was detained by the Criminal Investigation Department (CID) at the Bandaranaike International Airport (BIA), was arrested by the Colombo Crimes Division (CCD) on Thursday (18).
He was produced in the Negombo Magistrate's Court this morning.
Six suspects, who were arrested along with Madush in Dubai, deported to Sri Lanka on Wednesday (17). A cousin brother of Madush is among the suspects deported from Dubai.
The CID detained the suspects upon their arrival at the BIA in Colombo.
Several public and leading underworld figures were arrested red-handed with Madush in a raid at a hotel in Dubai. A large quantity of drugs was recovered from the suspects in the joint operation by the Dubai Police and Sri Lankan Law Enforcement Authorities.
Madush, who is among Sri Lanka's most wanted criminals, had been evading arrest for the past couple of years.
The Authorities are now in talks with Dubai to extradite him to Sri Lanka.
Keeping up to date with breaking news while you are on the move is now simple with UTV Alerts

Type REG UTV and send to 77000

on your Dialog, Airtel, or Hutch mobile connection
❌