London Magistrate orders retrial of Lankan Military Attaché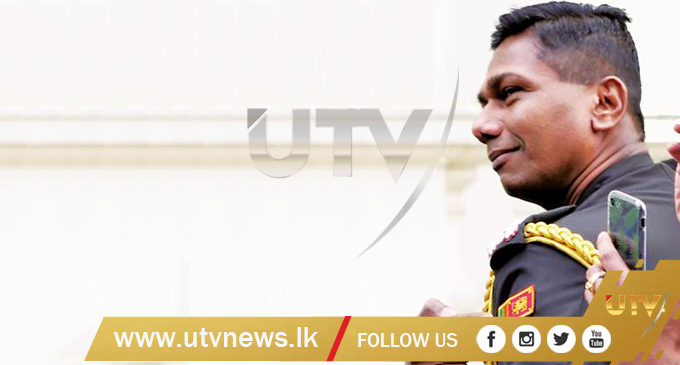 (UTV|COLOMBO) – A Sri Lankan Soldier had his conviction for threatening Tamil protesters quashed on Friday (15) as a Judge ordered a retrial, the Morning Star reported.
In a surprise move Chief Magistrate Emma Arbuthnot quashed the conviction of Brigadier Priyanka Fernando on the grounds that Court Staff had made procedural "Mistakes."
The Soldier served as Sri Lanka's Military Attaché in London where he was caught on camera making slit-throat gestures towards protesters from the country's Tamil minority.
He was found guilty in January under the Public Order Act of causing "Harassment, alarm and distress" towards three complainants who brought a private prosecution.
His defence later lodged a complaint with Westminster Magistrates' Court saying that certain legal correspondence had been ignored by Clerks in the run-up to the trial.
The Judge accepted the complaint telling the Court her staff had made "A series of mistakes that led to a Defendant being convicted when he assumed the matter was going to be adjourned."
Ms. Arbuthnot ordered that a retrial take place on the afternoon of Tuesday, 07 May and accepted that prosecution witnesses can give evidence from behind a screen.
Private Prosecutor Peter Carter QC warned: "There's a gentleman in the public gallery who in the adjournment one of the security had cause to stop taking photographs of people.
"I've been shown pictures of that same man taking pictures of witnesses in this case.
"We have reason to believe that man is attached to the [Sri Lankan] High Commission."
The Judge described this behaviour as "Very unfortunate."
The Conservative peer and Sri Lanka supporter Lord Naseby observed the hearing.
Keeping up to date with breaking news while you are on the move is now simple with UTV Alerts

Type REG UTV and send to 77000

on your Dialog, Airtel, or Hutch mobile connection
❌