Navy nabs a person with explosives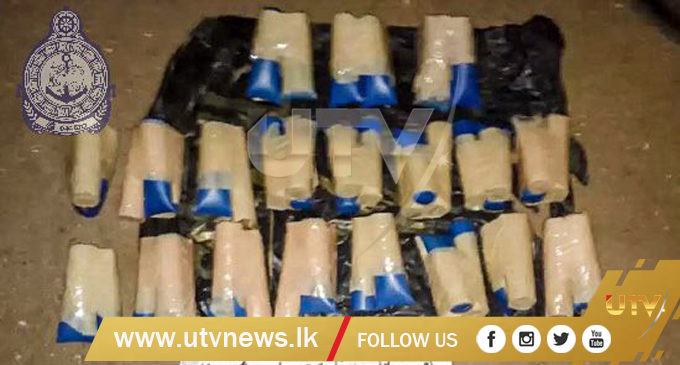 (UTV|COLOMBO) – A Troop of Naval Personnel attached to the North-Central Naval Command in coordination with Mannar Police, apprehended a person with 3 kilogrammes (30 Sticks) of gelignite during a raid carried out at South Bar area in Mannar, on Sunday (10), the Navy Media Unit stated.
Thereupon, 19 number of 3 inches long safety fuses and 19 nos of non-electric detonators have been recovered while those were being transferred on a motor bike from Mannar to South Bar area.
The suspect is a resident of Mannar area aged 36-years. He was handed over to Mannar Police along with the motor bike, gelignite and other explosive items, for onward legal action.
Further, during past few says, such hauls of explosive were recovered by the Sri Lankan Navy preventing illegal fishing with explosive in order to protect maritime environment.
Keeping up to date with breaking news while you are on the move is now simple with UTV Alerts

Type REG UTV and send to 77000

on your Dialog, Airtel, or Hutch mobile connection
❌