"Lanka – Russia discussing Mi-17 helicopters deal" – Dayan Jayatilleka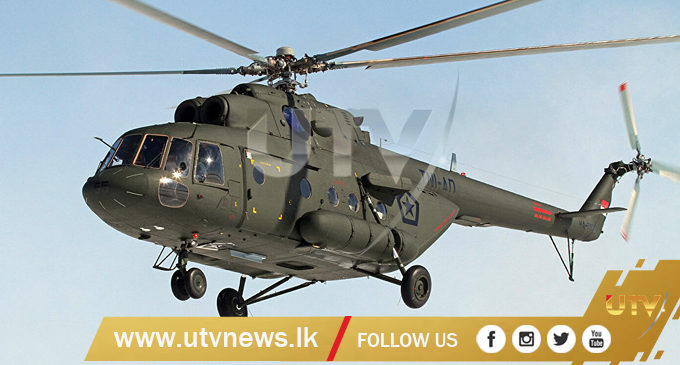 (UTV|COLOMBO) – Sri Lanka is negotiating with Russia the purchase of a new batch of Russian Mi-17 helicopters, which the country will use in the United Nations (UN) peacekeeping missions, Sri Lankan Ambassador to Russia Dayan Jayatilleka told Sputnik on Sunday (10).
The Ambassador recalled that Mi-17s were on the agenda of a Sri Lankan Senior Defence Officials' visit to Moscow in early September 2018.
While negotiations are underway, no specific document has been signed yet, and the number of helicopters that Sri Lanka is going to purchase has not been defined, Jayatilleka specified.
Sri Lanka has been purchasing Mi-17 helicopters since the early 1990s.
The Mi-17 medium twin-turbine helicopter is manufactured in a variety of forms, including cargo, passenger, search and rescue, flying hospital and fire-fighting models. Over 100 countries worldwide have purchased Mi-17 helicopters.
Keeping up to date with breaking news while you are on the move is now simple with UTV Alerts

Type REG UTV and send to 77000

on your Dialog, Airtel, or Hutch mobile connection
❌