Sivalingam fires Sri Lanka to 15th in Netball World Cup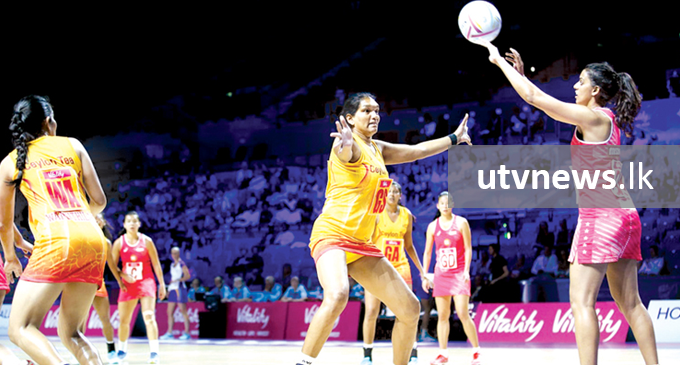 (UTV|COLOMBO) – Tharjini Sivalingam set a new highest individual scoring record at the Vitality Netball World Cup, as Sri Lanka beat Singapore to claim 15th place.
Sivalingam scored 77 of her team's 78 goals, beating the 76 she scored against the same opposition earlier on in the tournament. There was encouragement for Singapore too though, as they considerably narrowed the margin of defeat between the two meetings, eventually losing 78-57.
Sri Lanka led 43-28 at half time.
Unsurprisingly, Sivalingam the focal point of the Sri Lankan attack from the start, meanwhile at the other end of the court, goal keeper Chathurangi Jayasooriya won her 50th cap.
Sivalingam was the picture of consistency from under the post in the Sri Lanka shooting circle.
Despite one crowd-pleasing interception from the Singaporean defence, though, Sri Lanka were finding Sivalingam in the circle with almost mechanical precision.
Sri Lanka ended the quarter with a commanding 23-15 lead. By the end of the third, she had taken Sri Lanka out to a 65-40, with her shooting partner Hasitha Mendis still having only taken one attempt at goal.
There was still time for Sivalingam to break a personal record though, as – with the last action of the game – she scored her 77th goal of the match, exceeding her previous tournament-high score of 76.
Sivalingam said: "I am so very happy. I enjoyed that, and I would like to thank the organisers in England, and my team-mates and coach. My team-mates practice their technique all of the time with each other, and I'm so happy that we have won."
Keeping up to date with breaking news while you are on the move is now simple with UTV Alerts

Type REG UTV and send to 77000

on your Dialog, Airtel, or Hutch mobile connection
❌