Hong Kong leader warns protesters not to push city into 'abyss'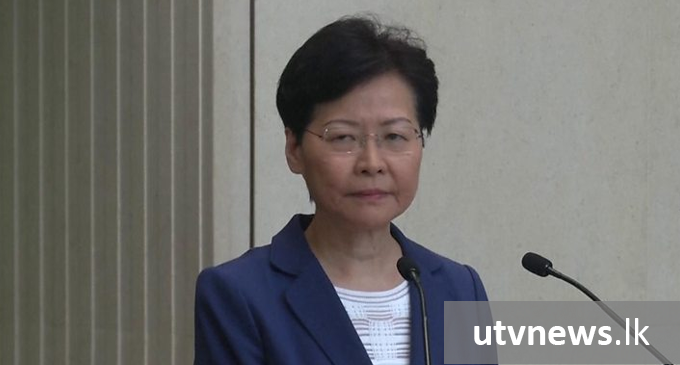 (UTV|COLOMBO) – Hong Kong leader Carrie Lam has warned anti-government protesters not to push the city into an "abyss", in an emotional press conference on Tuesday.
Ms Lam warned that Hong Kong had "reached [a] dangerous situation" and that violence would push it "down a path of no return".
She was met with hostility as she dodged questions by reporters, who repeatedly shouted and cut her off.
Mass unrest has rocked the city for 10 weeks and show no signs of abating.
The demonstrations first started to protest against a proposed extradition bill which has now been suspended.
But they have evolved into a more demanding pro-democracy movement, fuelled by fear that the special freedoms Hong Kong enjoys as a special administrative region of China are being eroded.
Agencies
Keeping up to date with breaking news while you are on the move is now simple with UTV Alerts

Type REG UTV and send to 77000

on your Dialog, Airtel, or Hutch mobile connection
❌