George Pell case: Australian media defend 'contempt' allegations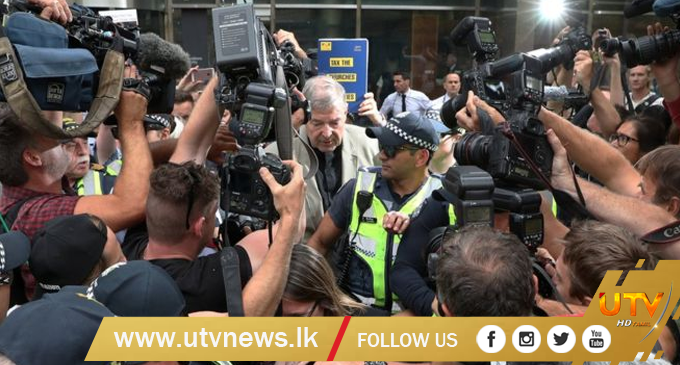 (UTV|COLOMBO) – Dozens of journalists and major news outlets in Australia have begun defending accusations that they breached a reporting ban on the sexual abuse trial of Cardinal George Pell.
Pell, the ex-Vatican treasurer, was convicted in December of abusing two boys in 1996. The media was barred from reporting the verdict until February.
Prosecutors say 23 journalists and 13 publishers committed contempt of court.
The case could have a "chilling effect" on "open justice", defence lawyers say.
If found guilty, the defendants face up to five years in jail and fines of about A$96,000 (£52,000; $69,000).
They include journalists from many of Australia's largest news organisations, including the editors of newspapers The Age and the Herald Sun, as well as prominent TV and radio presenters.
Defence barrister Matthew Collins told a court on Monday that the case was unprecedented in Australian legal history.
Keeping up to date with breaking news while you are on the move is now simple with UTV Alerts

Type REG UTV and send to 77000

on your Dialog, Airtel, or Hutch mobile connection
❌