40 Killed in New Zealand after gunmen attack mosques [UPDATE]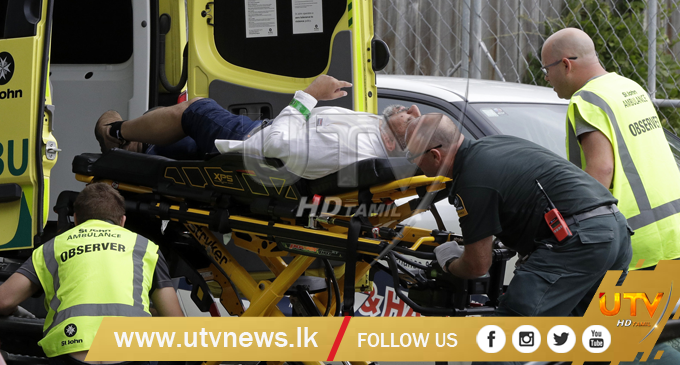 (UTV|COLOMBO) – UPDATE: Gunmen entered two mosques and began shooting in New Zealand's City of Christchurch on Friday (15) killing at least 40 people – an unprecedented attack in the quiet country in the Pacific, the Al Jazeera reported.
New Zealand's Prime Minister Jacinda Ardern told a news conference that 20 others were in serious condition after the "Terrorist" attack.
Police Commissioner Mike Bush said four suspects were in custody – three men and a woman.
__________________________________________________
(UTV|COLOMBO) – UPDATE: A gunman – believed to be a 28-year-old Australian – has opened fire at a Mosque in New Zealand, shooting at children and reportedly killing at least 27 people.
Witnesses reported hearing 50 shots from his weapons including a semi-automatic shotgun and a rifle at Al Noor Mosque in Christchurch on the country's South Island.
People were also reportedly shot at the nearby Linwood Masjid Mosque.
There are also reports of another shooting outside Christchurch Hospital and that a bomb was found in a car three kilometres from the Mosque, the Daily Mail reported.
__________________________________________________
(UTV|COLOMBO) – There are multiple fatalities after shootings at two Mosques in the City of Christchurch, Police in New Zealand have confirmed.
Police Commissioner Mike Bush confirmed that one person is in custody, but said it was unclear if others were involved.
Witnesses told local media they ran for their lives, and saw people bleeding on the ground outside the Al Noor Mosque.
Authorities advised all Mosques to shut down until further notice. All Christchurch schools are on lockdown.
Keeping up to date with breaking news while you are on the move is now simple with UTV Alerts

Type REG UTV and send to 77000

on your Dialog, Airtel, or Hutch mobile connection
❌