Yemen separatists begin withdrawing from Aden after Saudi order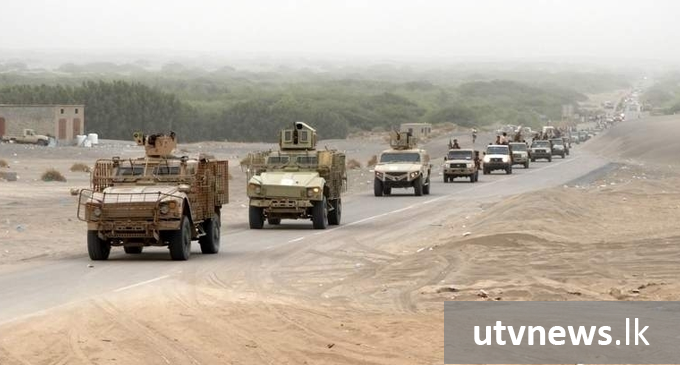 (UTV|COLOMBO) – Yemeni separatists began withdrawing on Sunday from positions they seized from the internationally-recognised government in the southern port city of Aden.
Both the southern separatists and the government forces are allies in the Saudi-led military coalition that's been battling the Houthi rebels in northern Yemen since 2015. But a major rift between the two forces led to the four days of fighting for control of Aden. More than 70 people were killed in the clashes.
Saudi Arabia has called for an immediate ceasefire in Aden and ordered the separatists to pull back as Saudi troops moved to secure government buildings. On Sunday, Saudi state TV reported that the separatists had begun withdrawing.
The coalition said on Sunday it struck a target that posed a "direct threat" to the government, without elaborating, and warned of further military action.
Yemeni officials said the separatist fighters had withdrawn from the streets but still held military positions seized in recent days, and were still stationed outside the Presidential Palace. Other officials at Aden's airport said flights had resumed after being halted since Thursday because of the clashes. All of them spoke on condition of anonymity because they were not authorised to brief the media.
The current crisis began last week during the funeral of a separatist leader killed in a Houthi rocket attack who was laid to rest by supporters in a cemetery near the Presidential Palace. Supporters attacked the palace, and Hani bin Braik, a separatist leader and former Cabinet minister, called for the overthrow of the government.
Bin Braik tweeted on Sunday that the Southern Transitional Council would not "negotiate under duress". He said his group accepts Hadi as president and is committed to the coalition but wants his Cabinet replaced. The government has said it will not negotiate with the separatists until they hand over all the military positions they seized.
The southern separatists advocate secession and the division of Yemen into two countries, in the north and south, as it was during much of the Cold War before unifying in 1994.
Interior Minister Ahmed Al Maisar, while awaiting evacuation to Saudi Arabia on Saturday, acknowledged that the government forces had been defeated. The UN Office for the Coordination of Humanitarian Affairs said in a statement on Sunday that preliminary reports indicate as many as 40 people have been killed and 260 wounded in Aden since August 8.
(Agencies)
Keeping up to date with breaking news while you are on the move is now simple with UTV Alerts

Type REG UTV and send to 77000

on your Dialog, Airtel, or Hutch mobile connection
❌