Iraq protests: 'No magic solution' to problems, PM says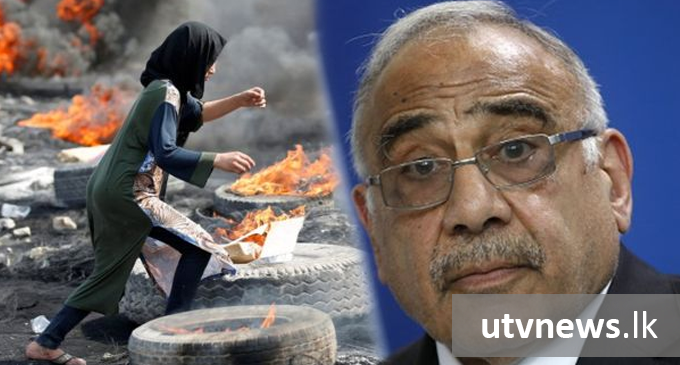 (UTV|COLOMBO) – Iraq's Prime Minister Adel Abdel Mahdi said he accepted the "rightful demands" of protesters as he called for calm after three days of unrest.
In a rare televised address, Mr Mahdi stuck a conciliatory tone as protesters demanded his resignation.
The PM said he would respond to their concerns, but warned there was no "magic solution" to Iraq's problems.
At least 20 people have died in the unrest as anger at unemployment and corruption boiled over.
A curfew has been imposed in Baghdad and several other cities in Iraq's southern provinces – but thousands defied it and security forces fired live rounds at them.
(Agencies)
Keeping up to date with breaking news while you are on the move is now simple with UTV Alerts

Type REG UTV and send to 77000

on your Dialog, Airtel, or Hutch mobile connection
❌