Fantasy Island to set up US $4 million Entertainment Park in Battaramulla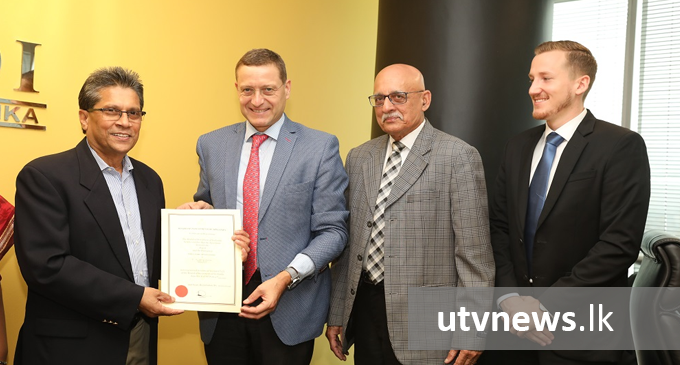 (UTV|COLOMBO) – State-run investment promotion agency, Board of Investment (BOI) yesterday (18) said it had signed an investment agreement with a foreign firm to set up an entertainment park in the suburbs of the capital Colombo that will add to its tourist attractions.
BOI said Fantasy Island (Pvt) Ltd. will invest US $ 4 million to set up the entertainment park at Waters Edge, Battaramulla within 12 months.
"I am very confident in the business outlook in Sri Lanka. We represent German, Singaporean, and Swiss investors who believe in the long term potential of Sri Lanka. We are very impressed with the support of the BOI in the process to set up the investment companies," Says Alexander Melchers, Managing Director of the Melchers Group in South-East Asia and founding investor.
Fantasy Island will become Colombo's premier family entertainment center located at Waters Edge in Battaramulla. Representing the elements air, sea, and land, the attraction park will feature a 40m Ferris wheel, an indoor snow experience, and a big waterplay-area including waterslides.
With brand new equipment exclusively from European suppliers, the park will provide plenty of fun and educational activities while ensuring highest quality and safety standards.
The Melchers Group, active in Sri Lanka for over 35 years, combines local expertise with international entertainment experience for development and operations.
"In phase 1, the investment of more than US$4 million will bring inclusive attractions for the entire family which are truly unique to Sri Lanka. Fantasy Island will create over 60 employment and career development opportunities for the community", explains  Michael Perera, Chairman of CMC Engineering Export, the Sri Lankan office of the Melchers Group.
"Sri Lanka has made great progress to build hotels and infrastructure. Now, Fantasy Island is the beginning of the next development phase of the tourism industry. We will provide a purpose-built, state-of-the-art family entertainment attraction to cater for international and local tourists and residents", Melchers added.
The project developer and operator expects to do ground breaking within two to three months and the total development time is expected to be around 12 months.
Keeping up to date with breaking news while you are on the move is now simple with UTV Alerts

Type REG UTV and send to 77000

on your Dialog, Airtel, or Hutch mobile connection
❌