New Zealand Mosque attacks' suspect appears in Court [UPDATE]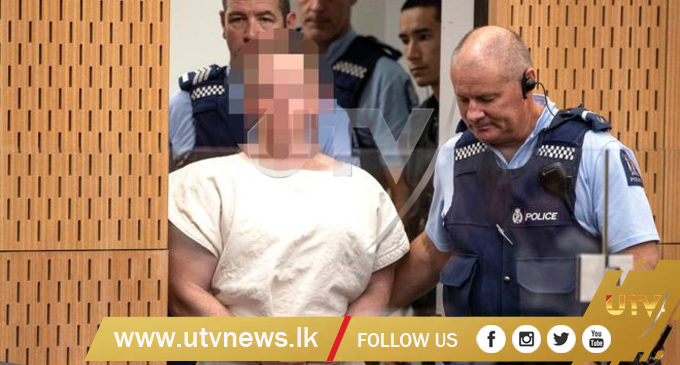 (UTV|COLOMBO) – UPDATE: The main suspect in the Mosque shootings that killed 49 people in New Zealand on Friday (15) has appeared in Court on a single murder charge.
Australian Brenton Tarrant, 28, appeared in the dock in a white prison shirt and handcuffs. Further charges are expected to be made against him.
Prime Minister of New Zealand, Jacinda Ardern said Tarrant had five guns and a firearms licence, adding "Our gun laws will change."
Two others are in custody. None of those detained had a criminal record.
Tarrant was remanded in custody without plea and is due appear in Court again on 05 April.
A total of 48 people were wounded in the shootings. Among those injured are 2 young boys – aged 2 and 13. Eleven of those being treated at Christchurch Hospital are in a critical condition in intensive care, Chief of Surgery Greg Robertson said.
Bangladesh, India, and Indonesia all say some of their citizens were killed in the shooting and others are unaccounted for.
Keeping up to date with breaking news while you are on the move is now simple with UTV Alerts

Type REG UTV and send to 77000

on your Dialog, Airtel, or Hutch mobile connection
❌